Thank you for joining me at my website.
I am glad you are here if you're in need of professional real estate services or if you are just curious about the market.
I look forward to helping you in either case. I am an Annapolis and Anne Arundel County based Realtor who has been in the business for about seven years. Previously to that, I was in Financial Services Executive Management. I do both residential and commercial real estate because it takes advantage of my background and serves what I like to do, help people. The web is a very important part of my business and I invest heavily in it. I can also be found at www.nextsteprealestatepartners.com. My continuing education is extremely important to me so that I can provide you the best information possible. I love where I live, my community, my friends and most importantly, my beautiful wife and amazing three children. I look forward to helping you. 

SERVICE BEFORE, AFTER, AND DURING A TRANSACTION -
My Business is 100% referral based!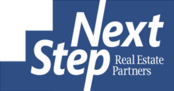 Gary's Thoughts About Real Estate 
Thank you for visiting www.fortmeaderealty.com and Next Step Partners, providing online real estate tools enabling perspective buyers and sellers to find, buy and sell homes in the Annapolis Metro area. 
You will find a wealth of information for those considering retirement and the first time homebuyer alike. Read community descriptions; find homes for sale, demographics data and much more that are designed to help you with your real estate goals. MORE
Welcome to my WEBSITE!

We are excited to present you with a set of tools and information to help with buying or selling a house

OK!
Get your home VALUE

Send us your contact information and your address and we will provide you with an estimate of your home value

OK!
MLS SEARCH

The best tool in the industry

OK!
Mortgage Calculator

How much will it cost?

OK!
Testimonials!

What our Clients have to say

OK!
School Information

Information to help you make the right decision

OK!
Crime Map

What the authorities have to say

OK!